Challenge modeEdit
Challenge Mode is based on Arena and monster will appear randomly after each wave.
(Do note that you have to be Lvl.40 for you to play this mode.)
Edit
Everytime you finish each wave,
you can choose whether you will finish the wave and get rewards or continue the wave.
the more you complete the wave , the rewards will be better and
If you continue the wave and die, you will not get any rewards.( In later updates, if you die you'll be able to get the rewards)
Don't bite off more than you can chew!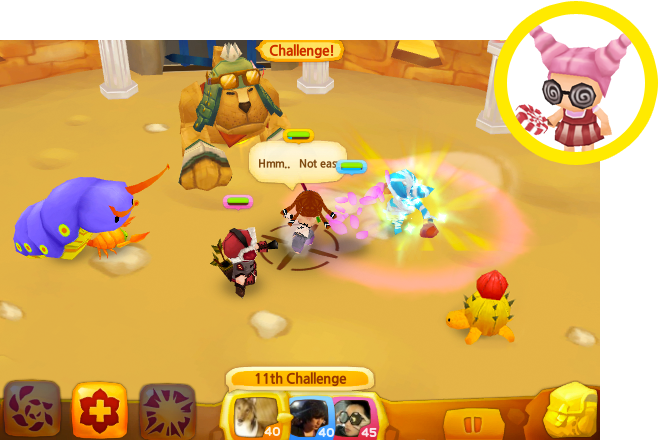 Item set in Challenge mode
Edit
Now (09/06/2013), There are new items sets in chllenge mode which you can achieve when you finish the challenge after 80th wave. These new sets include the silver border item which is better than the purple border. Moreover, These two sets is the most suitable item for every character in this game at this time but you need time and patient to achieve.
Grim Reaper Set
Edit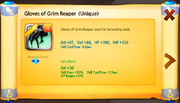 This set contains two pieces of equipment as displayed in the picture:
Gloves of Grim Reaper
Scythe of Grim Reaper
When you equip these two items together you will recieve extra status bonus as shown in the picture which is ATT+50, Skill pow+50%, Skill CD -2.5 Sec, Hp regen +5%.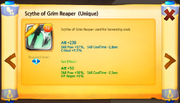 Community content is available under
CC-BY-SA
unless otherwise noted.